BOLD AND CLASSIC COMBINE FOR A LARGE (AND GROWING) FAMILY
For a family of seven (with two sets of twins!), AKD created a home that beautifully embraces liveliness and fun.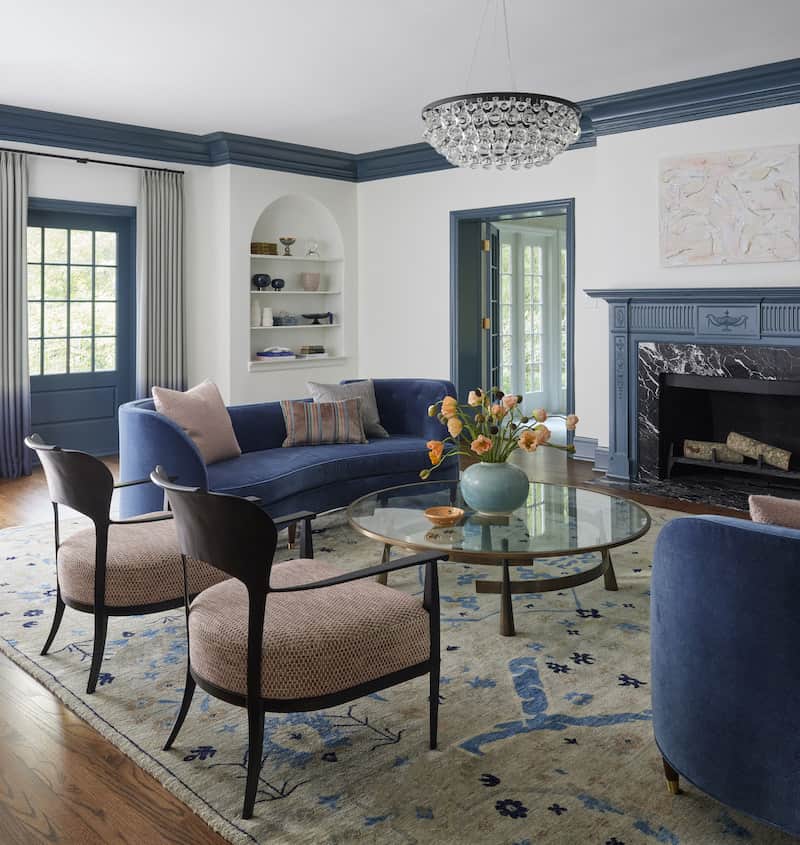 Amy Kartheiser has never been afraid of color, so when a Winnetka family asked her to infuse their 1920s home with saturated shades of blues, pinks, and greens, she knew the partnership was going to end in a bold — and beautiful — place. "The clients have five kids under the age of 11, so they have a lot going on, and we wanted to create a space that both reflected and added to that energy," Kartheiser says.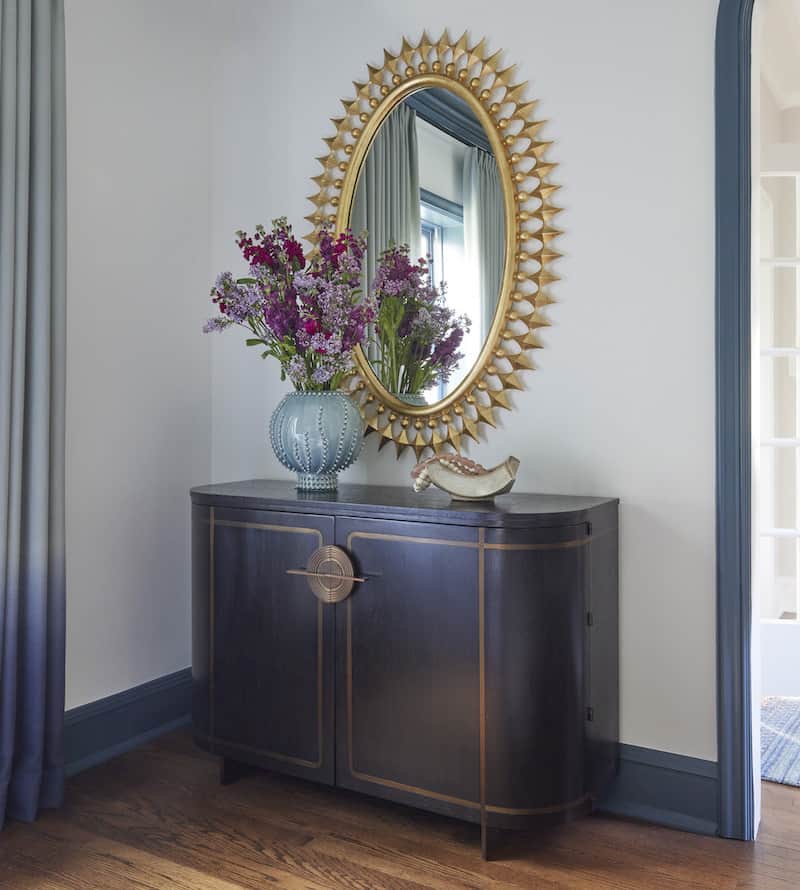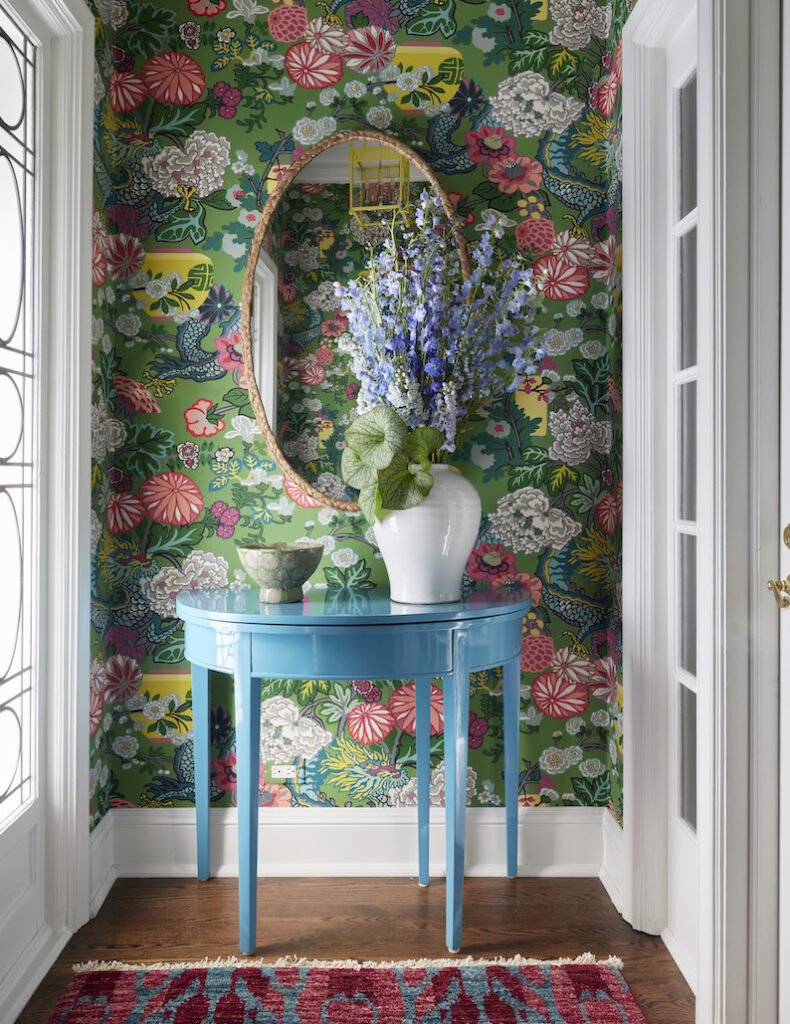 AKD added dynamic wallpaper to many rooms in the home, including the powder room, entryway, and mud room. "I love how much the pattern and texture added to the overall design," Kartheiser says.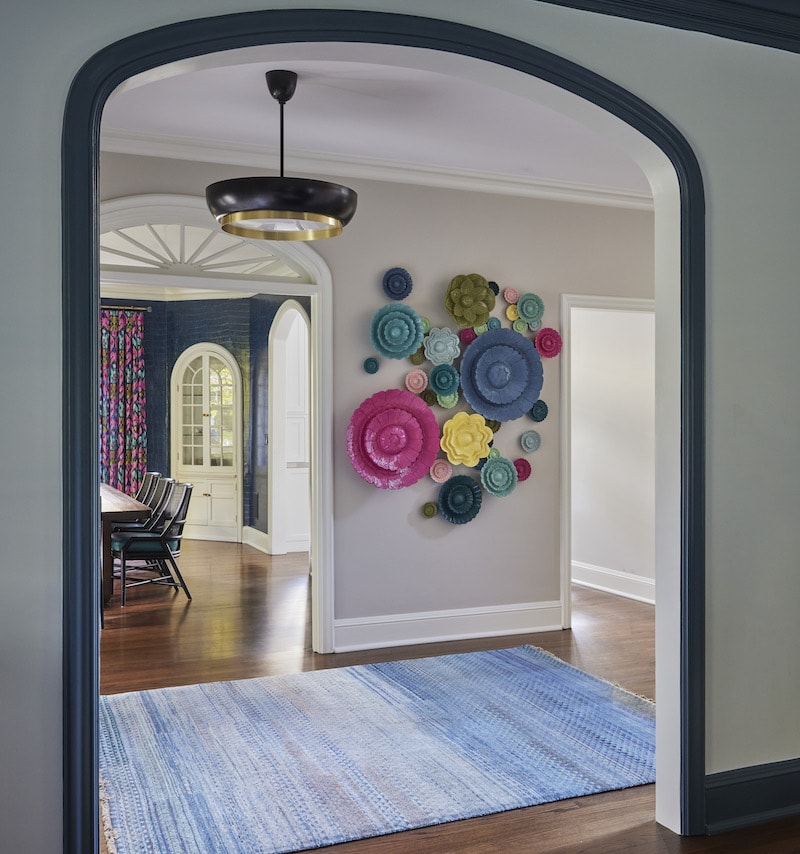 In the entryway, Kartheiser created an art moment. "After witnessing artisans creating these beautiful carved lotus flowers in Chiang Mai, I knew I had to utilize them in a project," she says. "Thanks to The Golden Triangle, we were able to purchase the handcrafted treasures, have them painted in high-gloss colors, and install them in this home. The result is a statement art piece that brings such life to the space."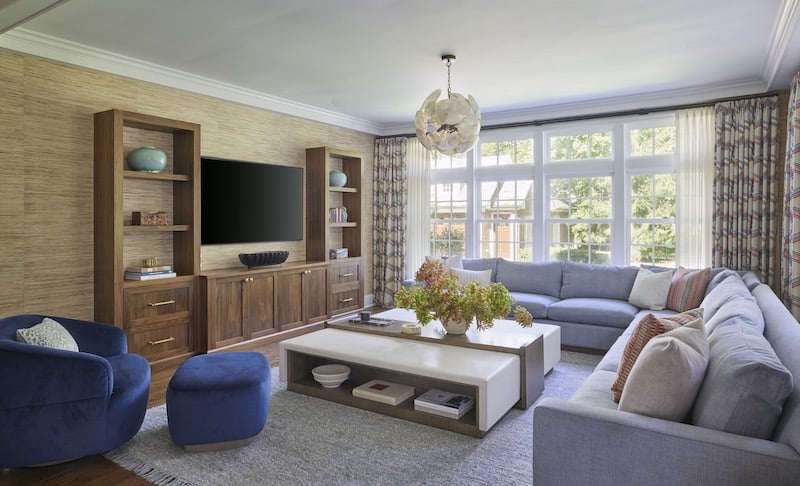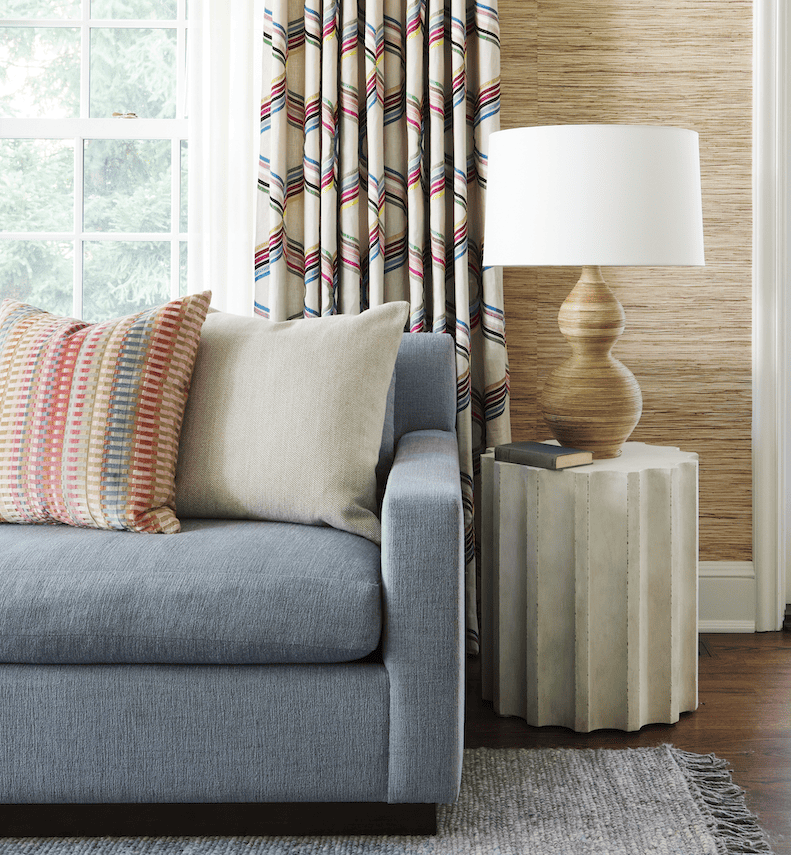 The family room's sectional is a custom piece. "It had to be really big to fit five kids and two adults — plus any guests they might have over," Kartheiser says. The oversized custom ottoman provides plenty of room for drinks and popcorn on movie nights.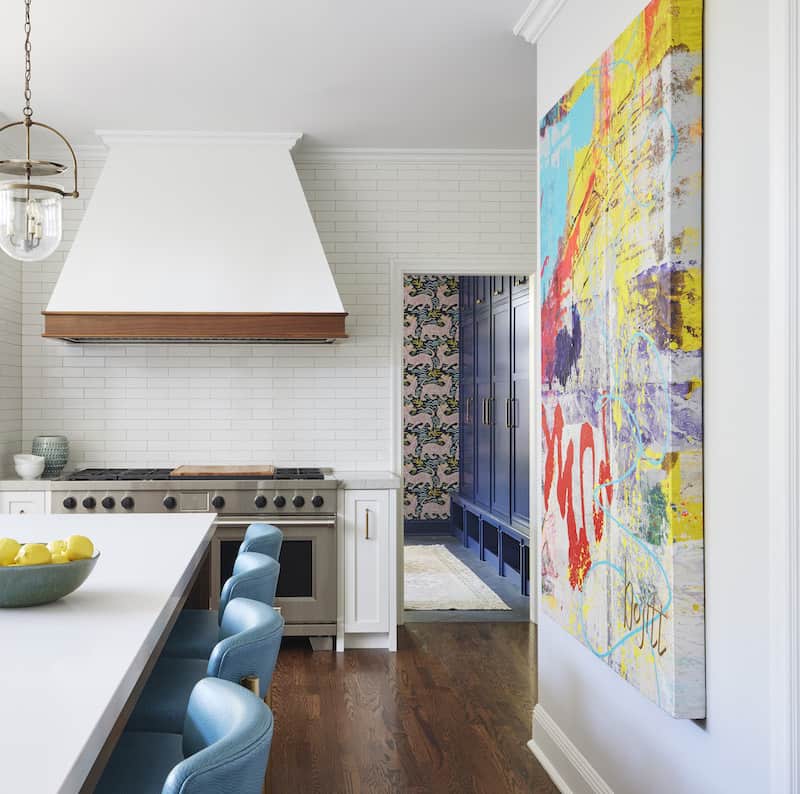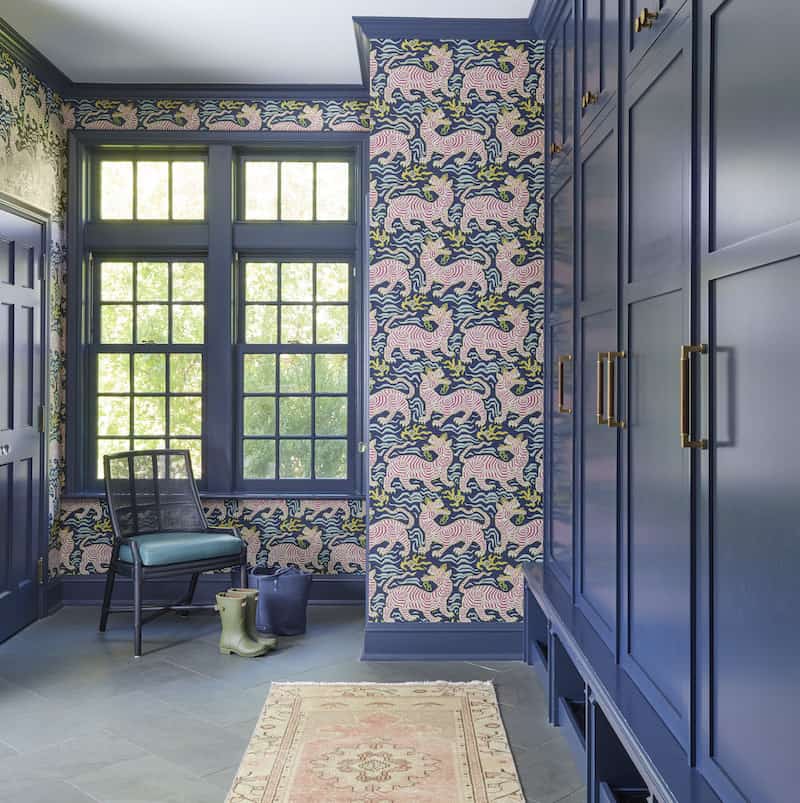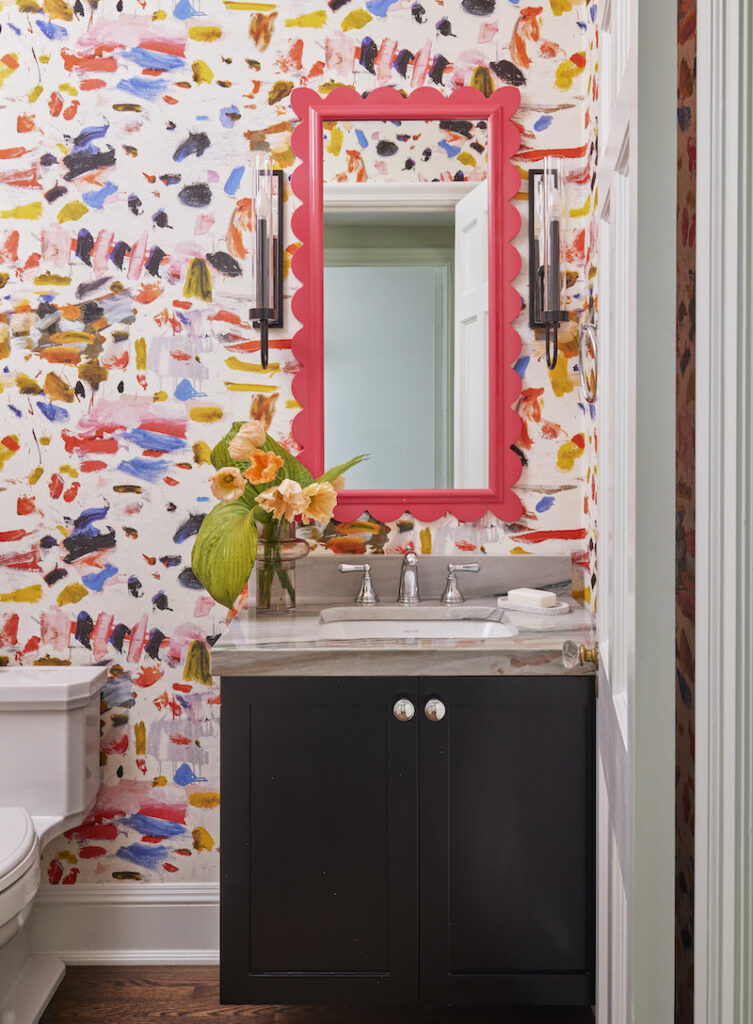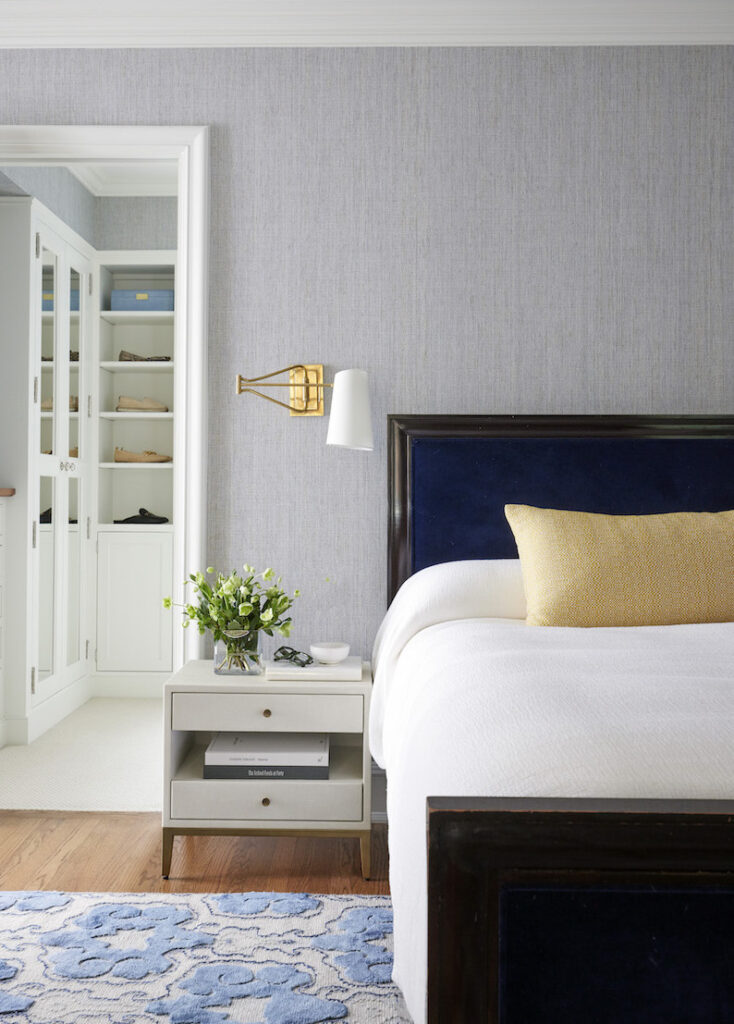 TEAM

General Contractor — Anthony Jurgeto
Photography — Werner Straube Photography
Stylist — Darwin Fitz