CREATIVITY AND COLOR ELEVATE A LIVELY HOME
"Don't be afraid of weird." It's not a design request Amy Kartheiser hears often, but she immediately understood the assignment: go bold with color, pattern, art, and creative accessories that reflect the homeowners' desire to make a statement. Call it dopamine design at its best.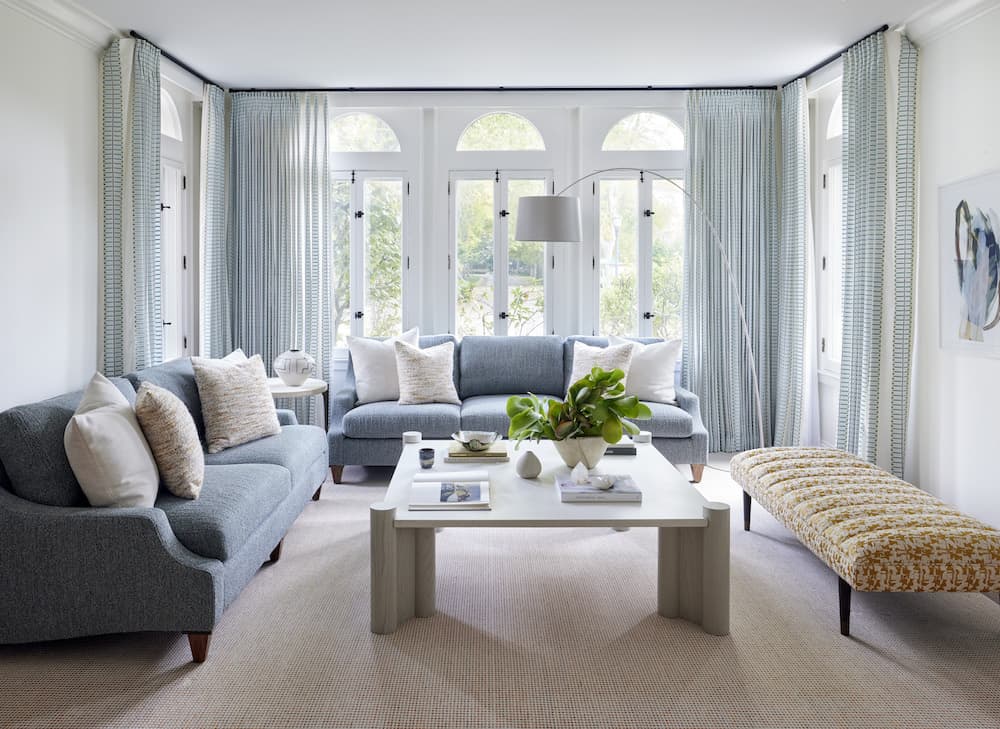 The Evanston home, originally built in the 1920s, already had a lot of personality. Inside arched doors and case openings add architectural interest; outside a large wooded lot, complete with a coach house, adds both natural beauty and privacy.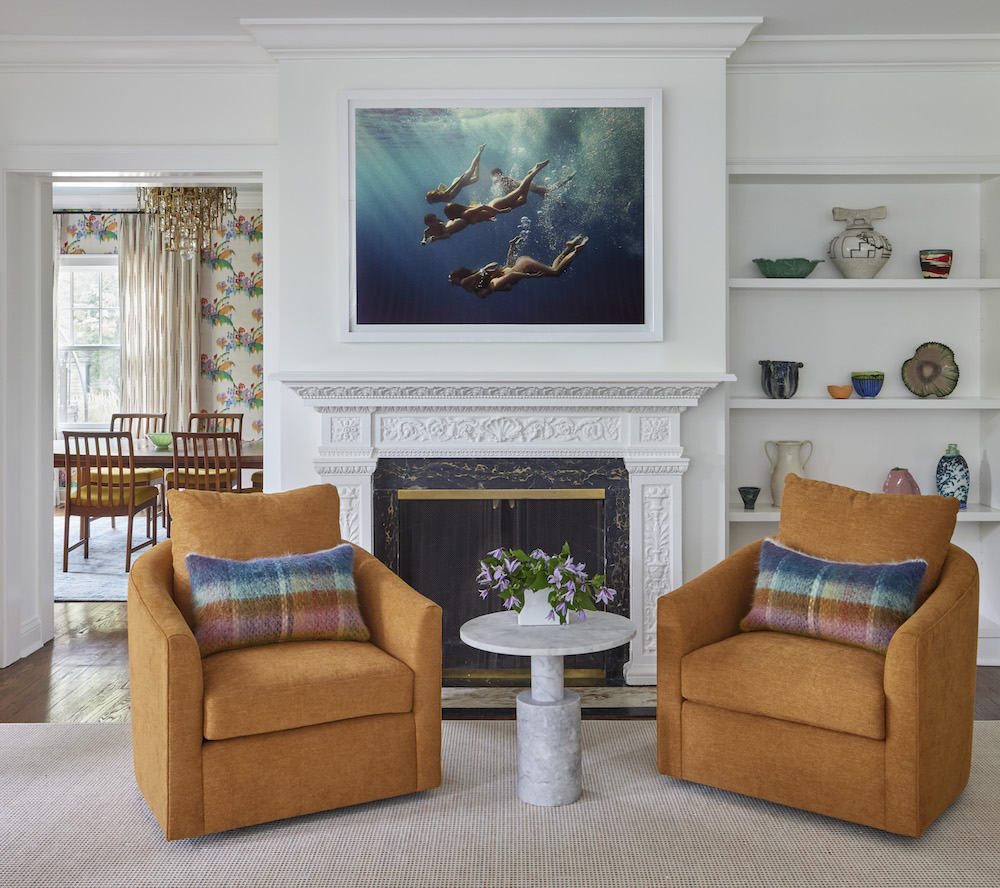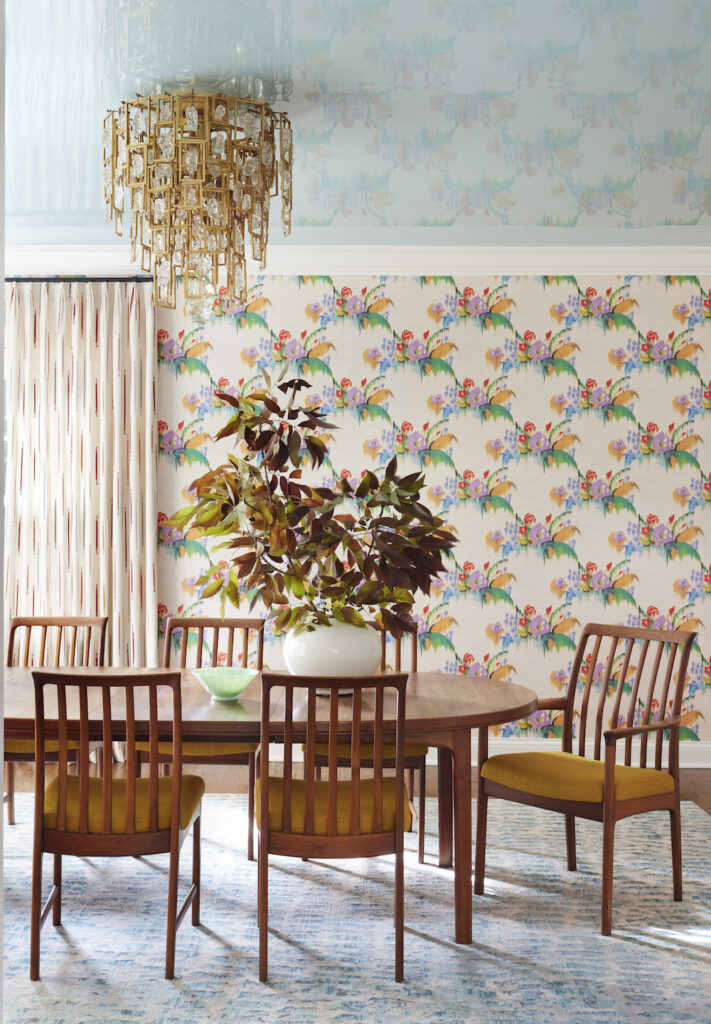 The homeowners wanted to incorporate their existing, much-loved dining set into the design. "I didn't know how it was going to work since it is much more mid-century than the rest of the home," Kartheiser says. "But once we put in the wallpaper, that lacquered ceiling, and the chandelier, the juxtaposition just worked."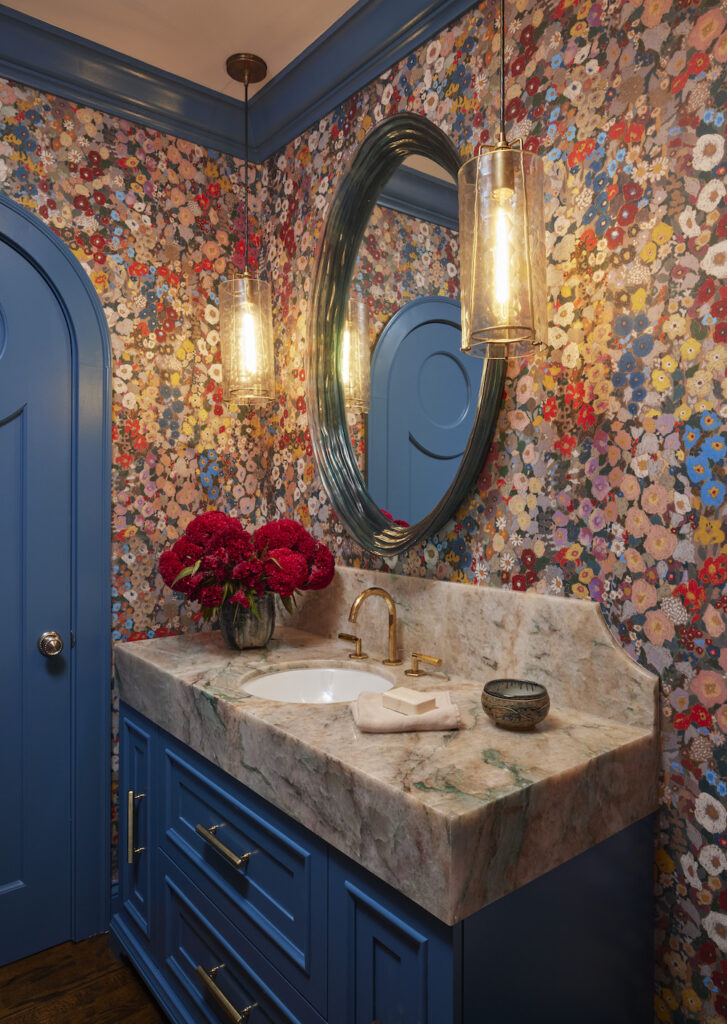 In the show-stopping powder room, AKD added a custom arched door that mirrored those original to the house. "That marble top is gorgeous, and I love the wallpaper from House of Hackney," Kartheiser says. "This room definitely goes with the theme — the bigger the better, the more the color the better … they were like 'yes, yes, yes.'"
In the teal-toned office, custom millwork creates a bold backdrop for artwork, books, and personal treasures. Other living spaces reflect the homeowners' love of music, reading, and creativity in general.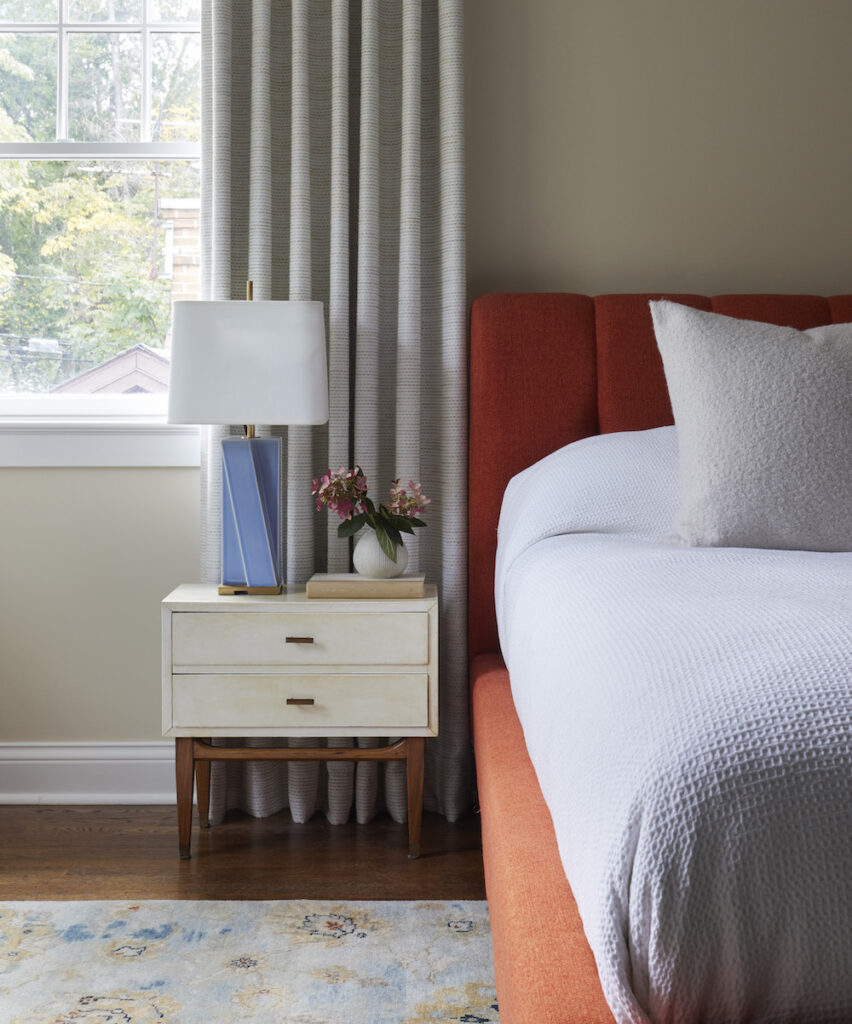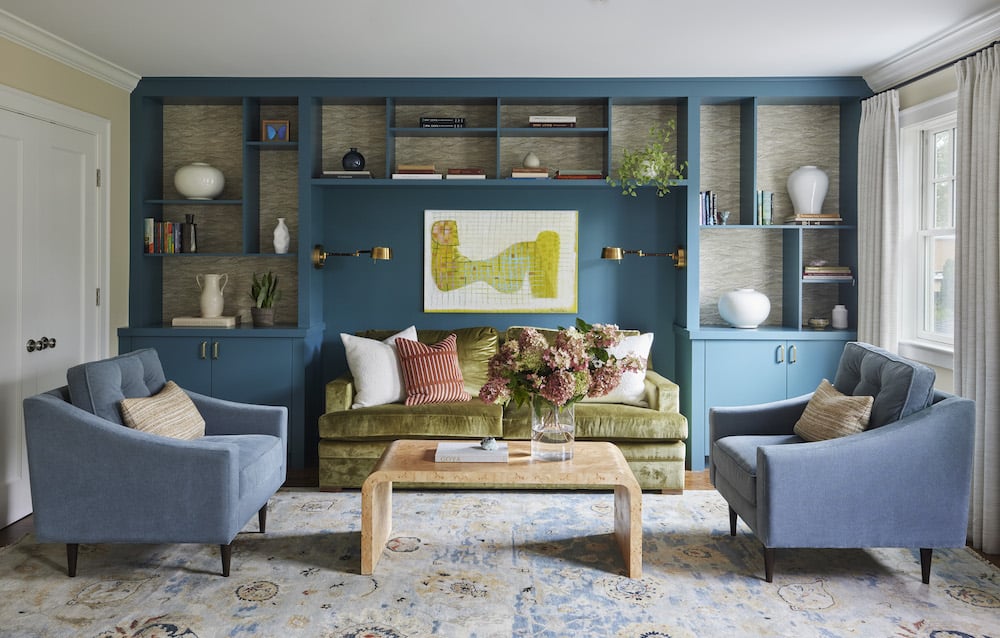 In the primary bedroom's seating area, AKD used color fearlessly. Custom furnishings, including a green sofa and blue chairs, sit in front of another teal moment with the custom bookshelves displaying the homeowners' collection of pottery.
TEAM
General Contractor — Berliant Builders
Photography — Werner Straube Photography
Stylist — Darwin Fitz