AN URBAN ABODE PUTS THE "ART" IN PARTY
Navigating space constraints, the homeowners' large family, and their desire to frequently host gatherings, Amy Kartheiser created a city sanctuary that offers seamless indoor-outdoor entertaining opportunities.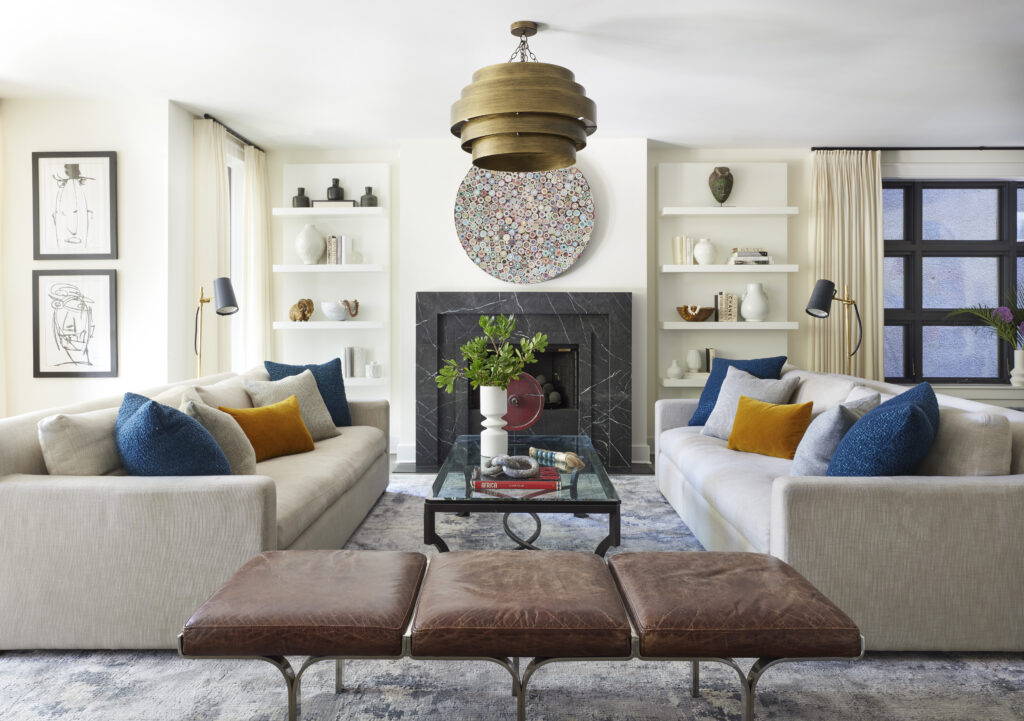 The grand living room features a range of bright, colorful artwork dotting the walls, most notably above the fireplace, where a show-stopping piece made from recycled magazines hangs. Kartheiser sourced the art in Myanmar. "It has so much texture and color; the homeowners just fell in love with it," Kartheiser says. "It's beautiful from every direction."
Much of the homeowners' existing furniture was reimagined in the living room, but Kartheiser elevated the refreshed pieces with new finds. Holly Hunt fabric now envelops the large windows in the living room, and the rug is by Stark.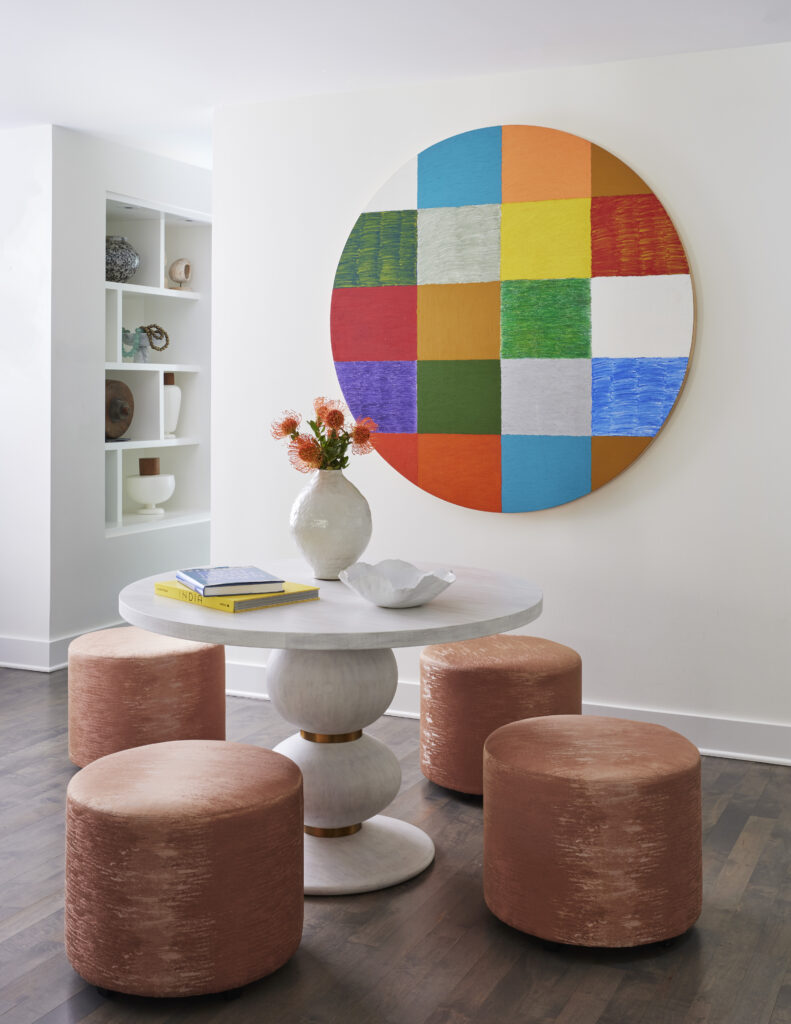 A functional and fun secondary seating area fills a space formerly occupied by a seldomly used grand piano. "We wanted to add just a little oomph to the space, instead of making it bare," Kartheiser told Aspire Home + Design. "So that's where we came up with the table and the plush, pinky coral ottomans, which just add a great pop."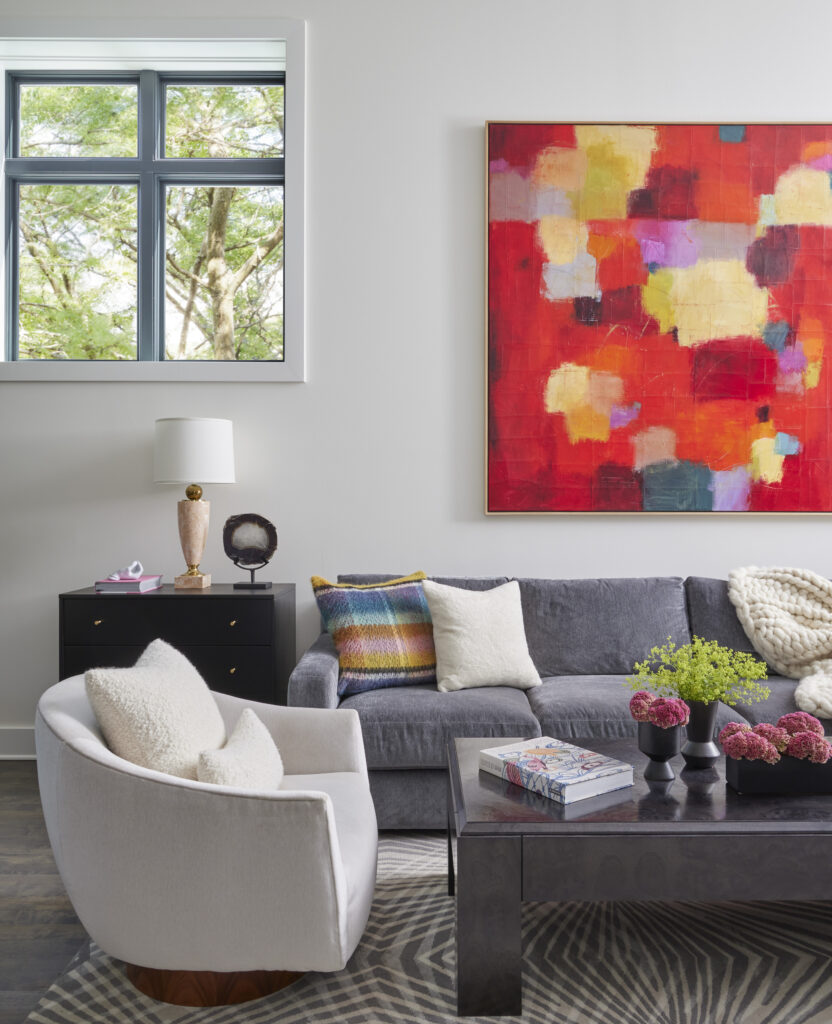 The kitchen-adjacent family room is a favorite gathering spot for the homeowners. To add to the appeal, Kartheiser integrated a television into the kitchen island, which the family enjoys while sitting on the Kravet sofa and EJ Victor swivel chairs. A patterned rug from The Rug Company and a red painting from artist Carolyn Cole add visual interest to the space.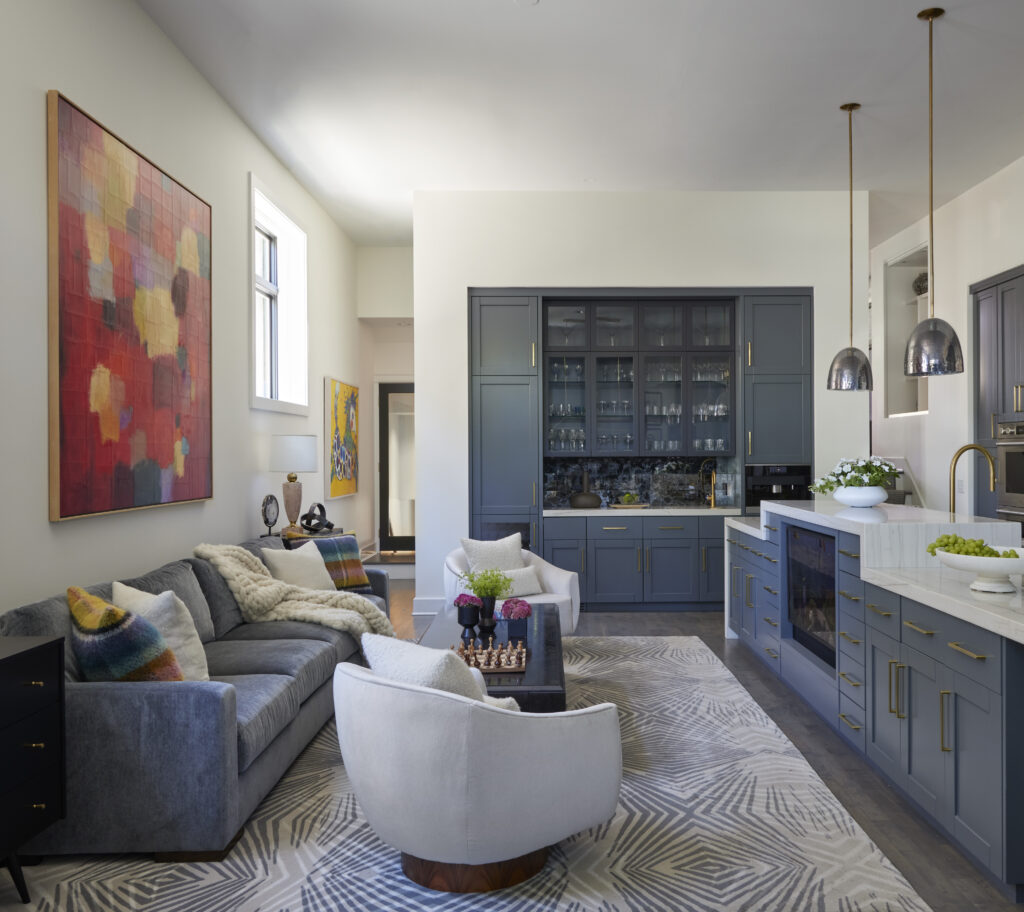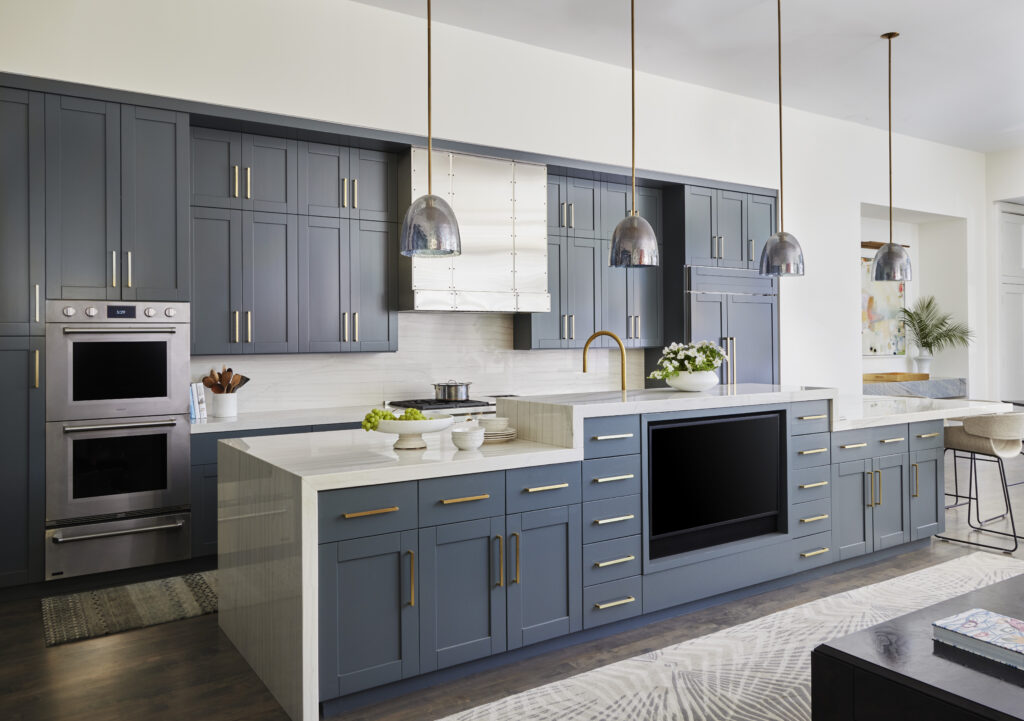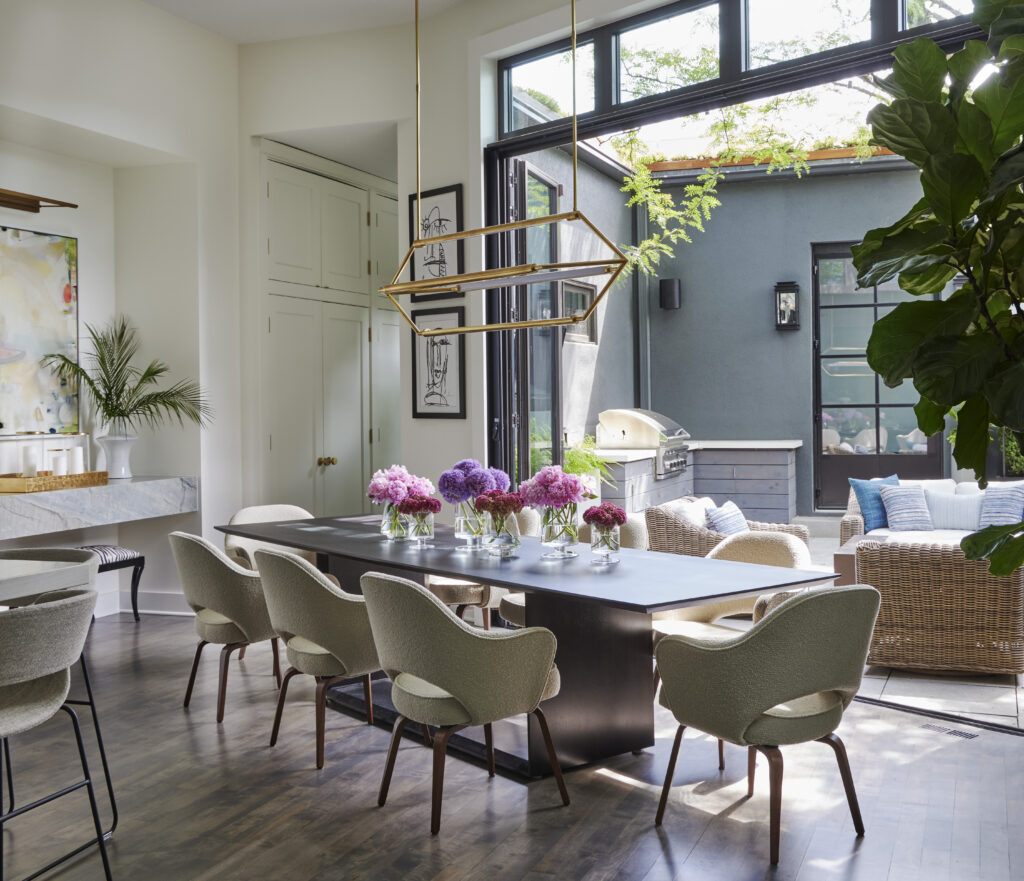 Off the kitchen's seating area, two extra-wide French doors open to an outdoor courtyard, perfect for entertaining guests.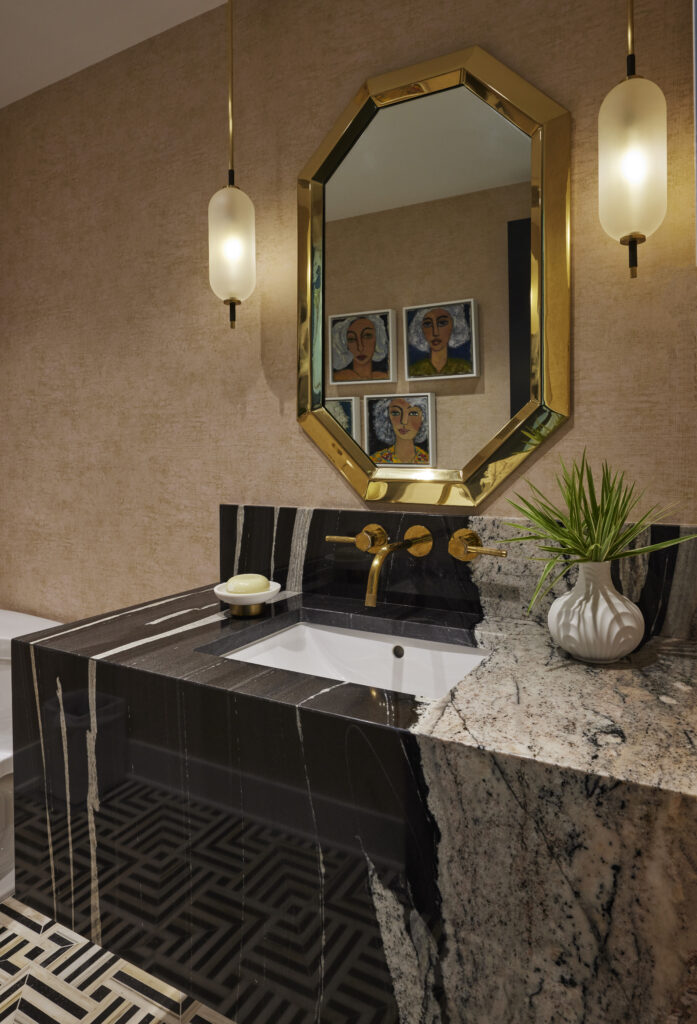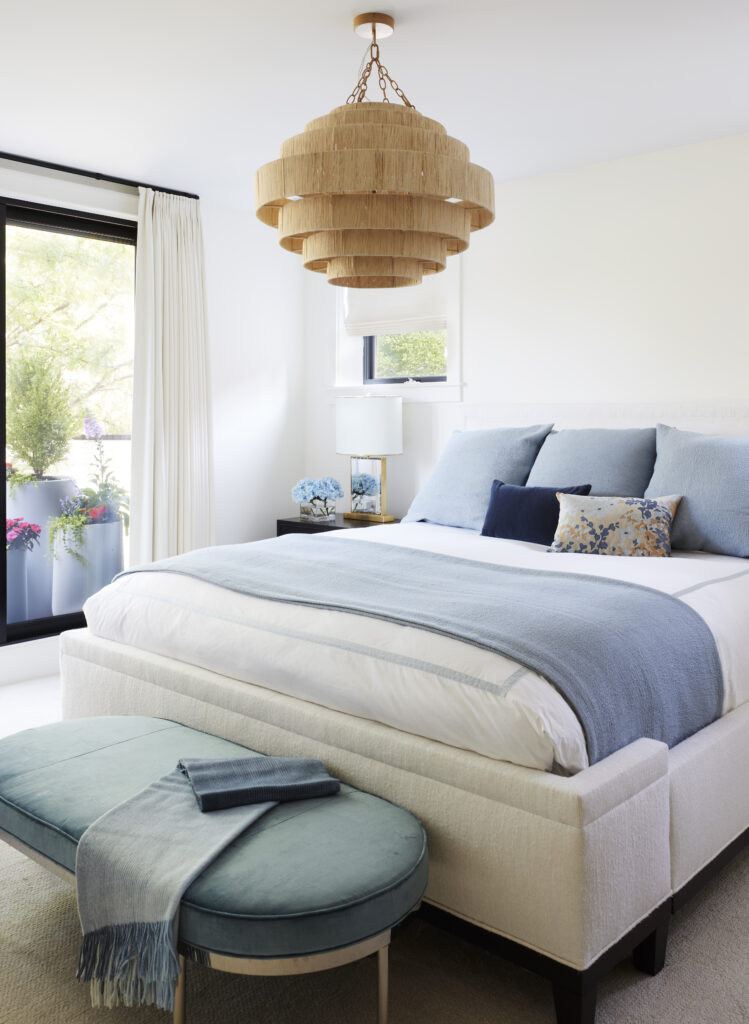 And then there was the art. "When we started talking about inspiration, they wanted their artwork to be front and center," explains Amy Kartheiser of the home's overall aesthetic. "They liked a little bit more of the negative space, like the walls, so our direction was to have the furniture and walls be secondary to the artwork."

– ASPIRE DESIGN AND HOME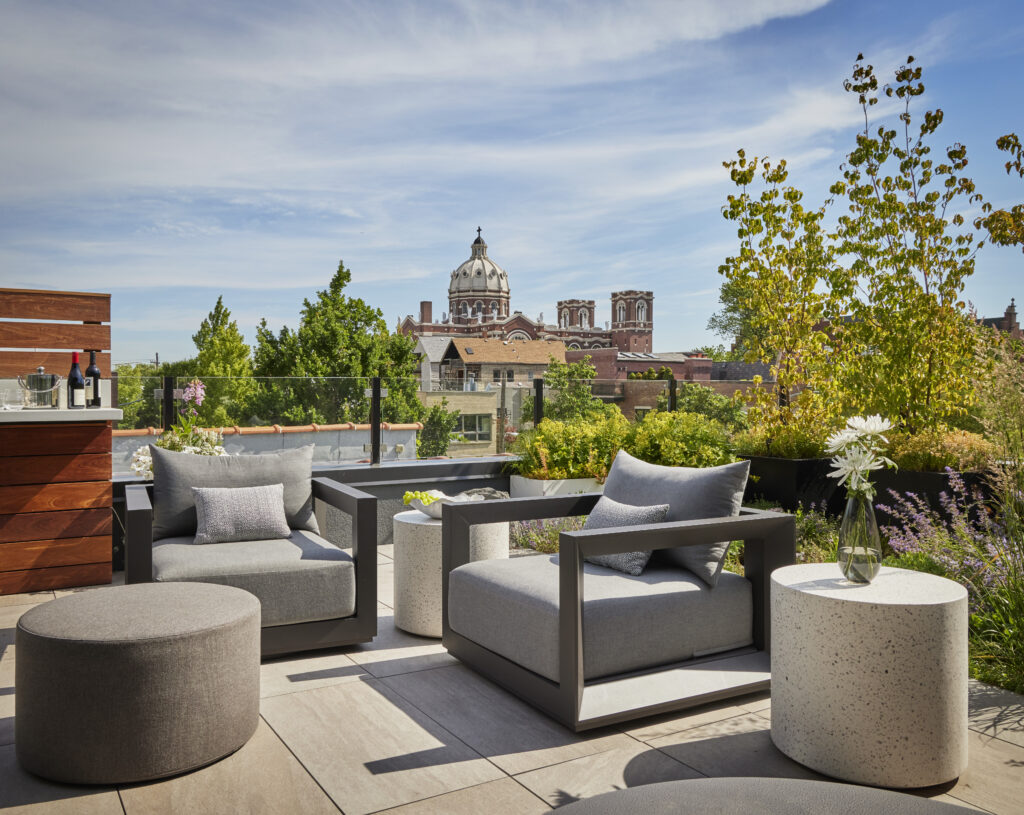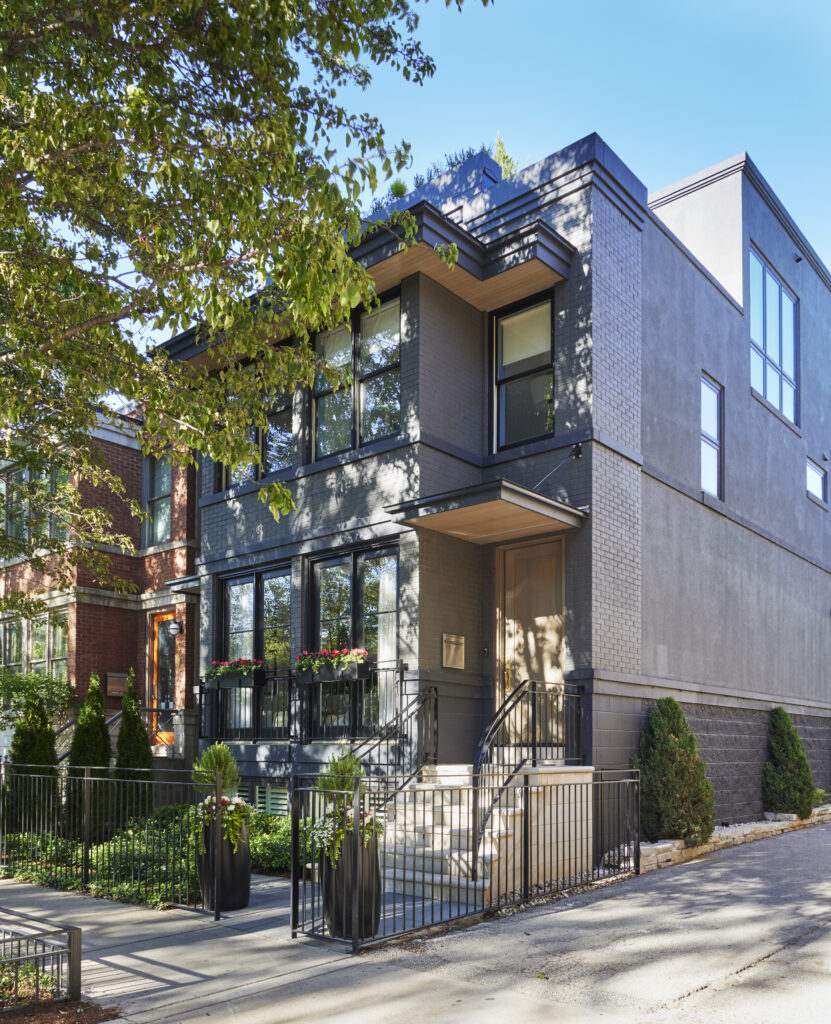 TEAM

Architect — Steve Plzak
General Contractor — Roc Roney
Landscape Architect — Chicago Specialty Gardens
Photography — Werner Straube Photography
Stylist – Hilary Rose